20 Alumni of HSM selected for Mentorship
Wired4Ex (Wired for Excellence program) is a structured training and mentorship program by Health Systems Management Association. Our facilitators aid healthcare managers in fulfilling their mission of creating or developing their capacities while creating sustainable growth, for today and tomorrow's healthcare industry.
We work closely with individuals to implement effective learning strategies through the delivery of professional courses and mentorship. We have partnered with local, regional, and global organizations available in the Partners Section. It's meant for active healthcare managers who would like to transition from any level to excellence. The program officially opened doors in 2015 and has alumni from Kenya, Uganda, Nigeria, Tanzania, Somalia, and other developing countries.
Through a partnership with ABMA UK, HeSMA has selected 20 Alumni of Healthcare/Systems Management to go through a 9 months program. The students will take an online skills course to accelerate their business and communication skills before they can venture into micro-business projects in healthcare. These 2o participants have shown the desire to launch into business in healthcare instead of stepping into the world of the "unknown" of looking for Jobs.  In a Survey conducted by HeSMA in 2019, 10% of healthcare leaders/managers are in self-employment in small to medium enterprises. "Based on this fact we intentionally decided to launch the Wired4Ex program to provide tools and support to the health systems managers who desire to provide solutions and innovation in health" Peter Kinuthia- HeSMA Lobbying, and Advocacy Committee Member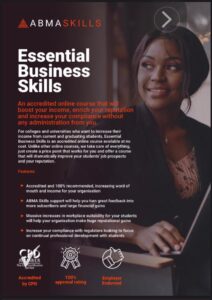 Find more about Wired4Ex Program on www.wired4ex.com 
 Any international student from developed countries can also take the up wired4ex programs to familiarize themselves with the healthcare landscape in Africa. The recruitment is done in cohorts of 25-30 participants. HeSMA and partners are now accepting the second cohort. To apply call us on email: info@wired4ex.com or call 0202330034 or 0729872543.
The application form is available here.