Developing Countries Are The Most Vulnerable for effects of Climate Change
In the concluding Council Of Governors forum 2021, there is a lot of focus on the effects of climate change and the takeaway lesson for COG.
Public attention to the critical issue of global warming and how the burning of fossil fuels has increased the amount of CO2 in the atmosphere. Global warming can result in many serious alterations to the environment, eventually impacting human health. It can also cause a rise in sea level, leading to the loss of coastal land, a change in precipitation patterns, increased risks of droughts and floods, and threats to biodiversity. The effects are already evident in SSA. The coastlines along the Pacific Ocean and the Indian Ocean and in sub-Saharan Africa will be at higher risk of enduring the health effects of climate change. Besides the visible effects on people's livelihoods, global warming is predicted to have a strong and adverse impact on human health. The populations of countries that have contributed the least to global warming are the most vulnerable to death and diseases brought about by higher temperatures.
For more on this story Click here 
Developing Countries Are The Most Vulnerable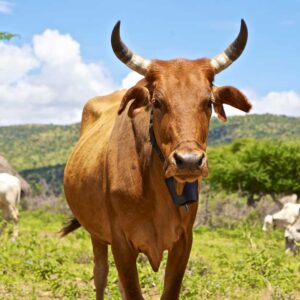 Projected Climate Change and its Potential Impact on Cattle in Kajiado County
Globally, pastoralist and agro-pastoralist communities are amongst the most vulnerable to the impacts of climate change (Thornton et al., 2009). Increasing climate variability and extreme events will affect livestock production and productivity, incomes, and food security. Food security is associated with health problems such us malnutrition and delayed growth and stunting for children, poor primary defense from diseases, and vulnerability. Pastoralists and agro-pastoralists already face a number of challenges, and climate change can be seen as just one of the many important drivers affecting their livelihoods. Other drivers include changes in land tenure and land use, population growth, sedentarisation, rapid urbanization, globalization, conflict, intensification, and institutional changes (Behnke, 2008; Galvin, 2009). For more on this story visit here 
Kenya's 2010 Constitution triggered a major re-organization of the country's public sector, devolving considerable power and functions from the National Government to 47 newly established County Governments.
The Council of County Governors (COG) plays an important role in intergovernmental coordination under the devolved system. The Council of Governors was established as a non-partisan organization under Section 19 of the Intergovernmental Relations Act (2012), comprising the Governors of the forty-seven Counties. COG provides a mechanism for consultation amongst County Governments, shares information on the performance of the counties in the execution of their functions, facilitates capacity building for Governors, and considers reports from other intergovernmental forums on national and county interests amongst other functions.
 Priorities in the Health sector 
Mainstream climate change adaptation into the health sector; increase the resilience of
human settlements, including improved solid waste management in urban areas
1. Reduce the incidence of malaria and another vector-borne disease
2. Promote recycling to divert collected waste away from disposal sites
3. Climate proof landfill sites
4. Control flooding in human settlements
5. Promote green buildings